About Our Whitefish Remodeling Company
I'm Brian Olson and I'm finally able to call Montana my home again! I was born and raised in Montana, graduated from Sentinel High School in Missoula, and then attended the University of Montana for two years before joining the U.S. Navy and completing a five year enlistment.
At the time I was honorably discharged, jobs were pretty hard to come by in Montana (aren't they always?) and I found employment in the Seattle area performing building maintenance at a luxury hotel. I met and married my wife JoAnn, and we started our family shortly after and have three daughters.
I became a general contractor in the Seattle area in 1995, and grew from a one man crew, doing all of the work myself, to a full service remodeling firm, deeply engaged in all aspects of remodeling.
From 1999 to 2007 most of my business involved working with two developer partners converting classic brick apartment buildings into condominiums. Those projects ranged in size from six units to twenty units and involved the intricate process of making something old become new again while maintaining those elements that gave the property its charm. Managing projects of this size allowed me to hone my skills at successfully managing large projects with a diverse array of remodeling needs, while consistently exceeding the level of quality required for the sale of new homes.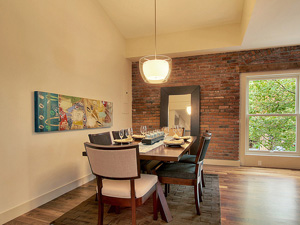 Along with the condo conversions, my company stayed active in other remodeling activities as well. I have performed many single family residential projects ranging in size from handy-man type tasks, kitchen, bath and basement remodels, all the way up to the complete gut and renovation of a luxury waterfront home and two historic residences. Commercial projects have included tenant improvements for a law office, a coffee shop, a real estate developer and property management firm. I also completely remodeled 78 apartment units in two phases at one complex in Seattle.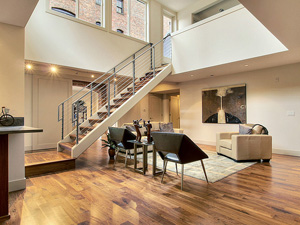 The housing crisis that began in 2007 helped to push me back towards focusing primarily on working with homeowners on single family residences and/or single unit condo remodels. It came back to me, how invigorating and fun it can be to work with somebody who is emotionally invested in their project. I find the excitement and enthusiasm that a client has for their project to be very motivating and I truly enjoy being able to help their visions and dreams come true.
My philosophy on construction and remodeling is that it is like a three legged stool with cost, quality, and timeliness being the three legs. As long as there is balance between the three, the whole thing remains stable; adjust one and you must necessarily adjust the other two as well. I feel that I have the ability to listen to the client's desires and then tailor the project to exceed them. I have an excellent history of creating happy home buyers and highly satisfied remodeling customers.
Lost Creek Construction is a large enough company to take on just about any remodeling or construction project, but small enough for you to know that there is one person you can always talk to.
I look forward to listening,
Brian Olson