Interior Remodeling For Your Flathead Valley Home
Lost Creek Construction is the interior remodeling contractor to call if you're planning to renovate or update the interior of your Flathead Valley home. We can help you create the perfect interior spaces which incorporate your lifestyle, functional needs, and ideas.
We've been the Flathead Valley remodeling contractor to trust since 1995. From extensive bathroom and kitchen remodeling to handyman services, basement finishing, and complete interior renovations, our experienced interior remodeling contractors have done it all.
Remodeling is all about making specific changes to your house that will increase the value of the property and customize all the different interior elements to suit your unique style. Lost Creek Construction would love to work with you to translate your vision and wishes into reality.
We can't wait to talk to you about your bathroom remodeling project in Whitefish or other areas of the Flathead Valley. Our professionals will listen to your ideas and needs and then make sure your bathroom turns out exactly like you want. We're passionate and excited to help you make your bathroom remodeling dreams come true and can help you solve any problems you're having with the space. Contact us today to get started!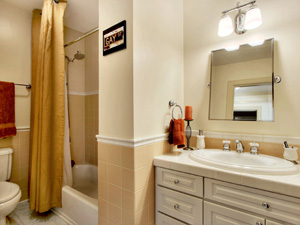 Are you ready to replace the old countertops, cabinets, flooring, and other parts of your kitchen? When the time comes for kitchen remodeling, we hope you'll give Lost Creek Construction a call for an estimate. We're highly adept at helping you create the most "bang for your buck" in choosing new materials and redesigning your kitchen. Our interior remodeling contractors can make the transition to your new space an enjoyable experience.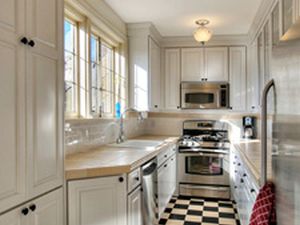 If you've been wanting to finish out your basement to provide more living space for your household, you can depend on our interior remodeling contractors for basement finishing. We can help you choose all the wall finishes, flooring, and other materials needed for your project. We'll also help you plan for connecting any plumbing and figure out the ventilation and HVAC, the lighting, and the electrical work necessary to complete your project.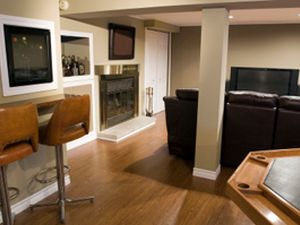 Our handyman services are available anytime you need to make repairs or updates to your Flathead Valley home. You can trust our years of experience in home renovation and repair. From the odd jobs like cleaning gutters and moving furniture to repairing ceiling leaks, installing crown molding, repairing the bathroom grout and tile, and painting, we have the skill to handle an extensive range of handyman tasks with professional expertise.