Window Replacement & Replacement Doors for Your Whitefish Home
Bring richness to your Flathead Valley home no other replacement window can match. Run your fingers over the smooth, hand-sanded furniture finish of the specially treated birch or optional oak veneer. Choose casement or double hung vents to enhance your home's appeal.
At Lost Creek Construction, we can help make your Flathead Valley home just a little more like home with our beautiful, virtually maintenance-free replacement windows.
If you're thinking about replacement windows, why wait any longer? The benefits start immediately. From enhancing your Flathead Valley home's interior to adding to its curb appeal, new windows transform a home from ordinary to outstanding. What's more, they provide one of the best returns on investment of any remodeling or home improvement project.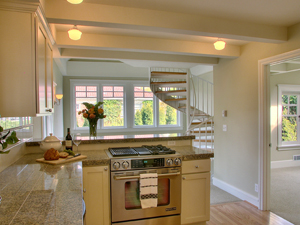 Replacement Doors
Besides providing entry, a Flathead Valley home's doors provide aesthetics and security and protect against the elements. Lost Creek Construction can replace your old doors with new energy saving doors that will increase the beauty and security of your home.
At Lost Creek Construction, our professional door installers can show you many styles of doors, from entry to sliding patio, and our trained and experienced craftsmen can provide the high quality installation your Flathead Valley home deserves.
When you choose to replace exterior door fittings, you have many options to look at. Sometimes people replace exterior door fittings to add curb appeal to the house. You may be looking for additional security features in an exterior door. You may choose an entry door that lets more light in to your house or that adds decorative features not available in your original entry door.