Flathead Valley Home Repairs
Do you need to find a home repair contractor who's skilled and able to help you keep your home in good shape? Lost Creek Construction is the home repair contractor to trust in the Flathead Valley area.
We'd be happy to help you knock down your home repair checklist, no matter how simple or extensive it's become. Whether you're getting the home in shape to rent out, to sell, or just to preserve the value of the home you intend to live in forever, you can depend on Lost Creek Construction to be your go-to home repair contractor.
Don't hesitate to contact us if there's anything we can help you with today. Our home repair contractors offer competitive estimates and top-quality workmanship and service.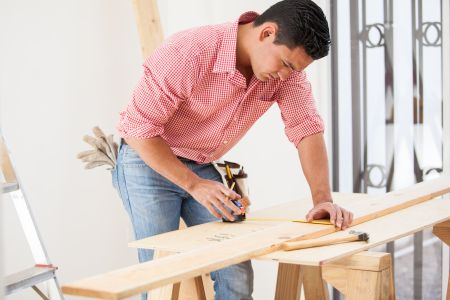 Quality Home Repairs
Our team of professionals understand that your home is highly important to you and your family. You, of course, want the best quality workmanship you can get. The home repairs need to be done right so that they look right and last, whether it's a simple little project like replacing a piece of crown molding or an extensive roof leak repair.
Working with our professionals who have decades of experience in home repairs, remodeling, and new construction will ensure your project turns out right. Plus, when you need to hire an interior and exterior remodeling contractors to help you with other services over the years, you'll never go through the hassle of looking for someone else.
No matter what project we're helping you with in the Flathead Valley, you'll get dependable quality workmanship and service.
Home Repairs We Provide
Ceiling Leak Repairs
Ceiling Tile Repairs
Drywall Repairs
Wood Rot Repairs
Trim Repairs
Roof Repairs
Wall Patching & Painting
Flooring Repairs
Floor & Wall Tile Repair
Siding Repairs
Gutter Repairs
Hand Rail Repairs
Window Repairs
Skylight Repairs
Door Repairs
Garage Door Repairs
Shutter Repairs
Ceiling Fan Repairs
Awning Repairs
Fixture Repairs
Fence Repairs
Masonry Repairs
Screen Repairs
Driveway Expansion Joint Repair