Whole-House Remodeling in Flathead Valley
Are you ready to completely remodel your home in the Flathead Valley? No matter how extensive the project, Lost Creek Construction is the Flathead Valley whole-house remodeling contractor to depend on.
Remodeling is a great way to avoid the hassles of moving because it can incorporate all the custom features you want. With the help of an experienced whole-house remodeling contractor, you can literally transform any house into a dream home. Our team of skilled craftsmen can make sure you have the custom space and look you want for your home.
The first step is to contact our remodeling company if you haven't found a whole-house remodeling contractor you can trust. We can set up a personalized consultation and estimate. We're excited about your project and would love to meet with you to discuss your ideas.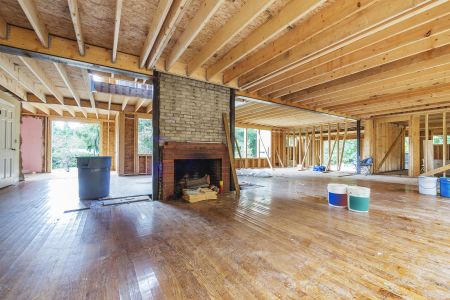 Expert Whole House Remodeling
A whole-house remodeling contractor needs to have a team of industry specialists to handle every aspect of the project. Your project may involve electrical work, plumbing, relocating or removing walls, replacing the roof, or installing new siding.
As an experienced interior and exterior remodeling contractor who has worked in the new construction industry in Montana for several decades, we've put together a team of highly skilled craftsmen who are the best in the area. From the roof to the foundation, the electrical and plumbing, the flooring, and the windows and doors, we have your whole-house remodeling project covered.
Recent Remodeling Articles