Remove Renovation Risks - Avoid Kitchen Remodeling Mistakes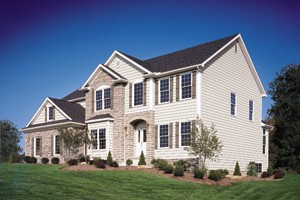 Ask any reputable remodeling contractor about renovations and they often tell you plenty about all of the things you can do to improve this space. Yet, it seems easy enough to find out what you're exciting options are and what you should do to your kitchen.
How about learning more about what to avoid? It's important to learn from the mistakes of others so you can avoid those same pitfalls.
If you're planning on moving forward to a renovation project like kitchen remodeling, it's very wise to do your research. Learn as much about what not to do so you can avoid making some erroneous choices about your remodeling project.
Most Common Kitchen Renovation Mistakes
Your home is your biggest and most important investment. Making major renovations is a great way to increase the value, as well as improve your own personal enjoyment.
The kitchen is the go-to meeting spot for families these days. So whether you're a culinary master or just want to grab a snack and catch up with the family, either way you should love the space you're in.
Avoid these blunders:
Make the space a working space. In other words, be realistic about how much space you need to work on and to move around. Although it's important to make good use of your space, making conditions too cramped is a big mistake. There's nothing worse than trying to maneuver through a tight aisle with a heavy pot of food.
On the other hand, make it a point to maximize the space you have. Don't waste space. This includes details like choosing cabinets that actually provide you with the amount of storage you need and not just selections that look sleek.
When it comes to islands, bigger isn't better. This is one feature you want to keep cozy. It means it won't interfere with the rest of the functional layout and also gives those sitting at it to be at a more intimate setting. If the dynamics of your family require more than a smaller island, consider having two. This makes it much easier to move around.
You can make a smaller kitchen workable, however it takes better planning. Consider steps like a peninsula instead of an island or adding a side pantry if cabinets won't be enough for storage. It can be easy to clutter and overwhelm a smaller kitchen and then even if it's technically functional, the design aesthetics will feel too busy.
The importance of sufficient storage can't be stressed enough. No matter how organized your kitchen is when you begin, you're constantly adding appliances and gadgets. Plan not just for what you have now but for what you may end up adding in the future.
Make the most of your job by calling in Lost Creek Construction to act as your Flathead Valley remodeling contractor.