Whitefish Remodeling Company
When looking for a Whitefish remodeling contractor you need to consider many things. Are they an established business in the local area? Are they qualified to do your type of project? Just because a Whitefish remodeling contractor did a great job on your neighbor's deck doesn't necessarily mean that they can do the same great job on your kitchen or addition.
When you begin to think about remodeling your Whitefish home, it's easy to go overboard, tackle too much, or overspend. However, if you follow a few basic home remodeling rules, you can avoid those difficulties. Here are some things to think about--even before you begin your remodeling project.
First, allow for the project to cost more than you originally thought it would. Regardless of which room you decide to remodel, you will typically find your ultimate cost to be about 25 percent higher than your original estimate. The same 25 percent figure also applies to the amount of time it will take to complete the project.
At Lost Creek Construction, our Whitefish remodeling contractors realize that that satisfaction starts with the initial consultation and continues with the design and implementation of your project, but ultimately it is going to be the quality and the flow of the project that encourages clients to recommend our remodeling contractors, that is why more Whitefish homeowners choose us as their remodeling contractor.
Whitefish Commercial Construction
Handyman in Whitefish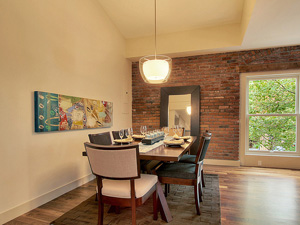 We Remodel The Following Western Montana Towns: