What to Expect When Remodeling Kitchens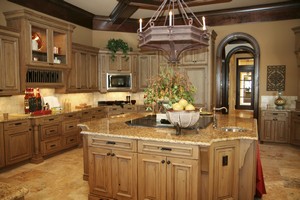 Remodeling kitchens is a very popular home improvement choice because it's one of the smartest investments a homeowner can make. It increases the property value of your home if it's done properly, so it's like an immediate return on your investment. But of course, you are probably considering this type of renovation for other reasons -most importantly so you love your kitchen instead of hating it.
Most homeowners complain that they do not like the functionality of their kitchen. The layout is one of the most common reasons people don't love their kitchen the way they could. Yet, with a single Montana renovation project, you can transform this room into one you can use and love for years to come.
The best way to ensure that this happens is to make sure you work with someone you can trust for this type of work and project. Call Lost Creek Construction for superior kitchen remodeling service in Montana.
Some Expert Advice About Kitchen Remodeling
Ask any industry expert and the first thing you will hear is the importance of choosing the best crew for your project. This is about more than just superior craftsmanship and customer service. It is having someone on your side who can offer advice and guidance through the process. This is a huge part of what helps keep your project on track to meet deadlines and not exceed budget limitations.
Some advice for remodeling your kitchen would be:
Sensible layout - don't make all of your layout plans based on looks; base it on making the kitchen functional and you would be glad you did so.
Countertops are about more than good looks - There are countless options for your kitchen countertops, but be realistic about the amount of cleaning and care some require if you are not willing to invest the time or effort.
Plan for landing space - a kitchen is only as functional as the landing space you plan so you have somewhere to put hot foods.
Go Green! Upgrade to more eco-friendly appliances and fixtures and save space for your recycling so you can be an environmentally friendly household.
Making Smart Choices For Kitchen Remodeling
Not only does the remodeling company matter, the products used during the construction changes matter. With the right appliances and construction materials, you can have the kitchen of your dreams.
If you are ready to start working on your new kitchen then give the Lost Creek Construction team a call. As a team of experts, our entire focus is on offering the best to our customers when it comes to products, customer service, and workmanship. We look forward to showing you in person what makes us the number one crew to rely on.